Harris & Associates' multidisciplinary civil engineers devote their careers to designing infrastructure projects that endure. Our innovative, cost-effective civil design solutions reduce disruptions while optimizing results for your growing community.
---
"What's the best way to solve the problem?" That question underpins every infrastructure improvement project, and we help agencies design solutions that every resident can depend on. Our resume of award-winning civil design projects span the municipal, transportation, and water sectors, delivering multiple benefits to our communities.
Value by Design
The right design team brings value beyond meeting deadlines, providing accurate estimates, and comprehensive plans and specifications. Arterial and roadway design, water and wastewater infrastructure, utility undergrounding, sustainable design, and emergency repair services—we apply our experience to find holistic solutions that fit within stringent budgets and timelines.  
Novel Approaches to Enduring Problems
While the Harris design team has a proven track record of delivering quality projects that are timely, comprehensive, and accurate, our ability to identify innovative and cost-saving solutions offers the most value to our clients. Our experts bring an extensive history of delivering a broad range of complex and award-winning projects to public agencies.
Related People
Brochure
Envision® Sustainable Infrastructure Rating System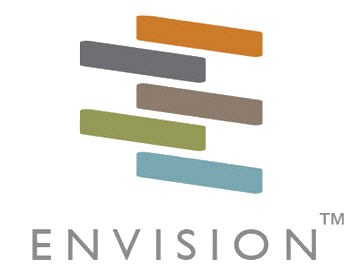 Harris & Associates is a proud charter member of the Envision® sustainable infrastructure rating system. This system provides a holistic framework for evaluating and rating the community, environmental, and economic benefits of all types and sizes of infrastructure projects.
Complete Streets

Harris is an industry leader in the design of award-winning complete streets projects throughout California. We design these projects with walkability, bicycle access, and safety in mind, while assuring enhanced multimodal access and capacity. Our projects include the following solutions:

Roadway repurposing
ADA compliant curb access ramps
ADA paths of travel in the parkways
Bike Lanes
Transit Platforms
Intersection improvements (curb extensions, textures, roundabouts, crosswalks, bike boxes corner island)
Stormwater Quality BMPs
Shade trees and planters