At some point, every community seeks answers to complex questions. But how can you be sure you are asking the right questions? The strategic advisors at Harris & Associates can help you understand what questions to ask and walk you through the process to getting to the right answer.
---
The regulatory and procedurally amorphous environment in which communities operate require a deep understanding of how to navigate through challenging questions to get to a transparent and beneficial outcome. There are no one-size-fits-all solutions. We develop a customized approach to supporting our clients' diverse needs whether it be supporting an executive through ad hoc engagement or through facilitating organization-wide strategic planning to create clarity and alignment. Our team offers smart strategies and consultation to help create effective plans and successful projects that account for 21st century variables such as available resources, climate change and resilience, shifting regulations, and emerging technologies. Harris leverages deep, cross-functional expertise to consider every perspective.
Drawing on decades of strategic planning, funding, and award-winning capital project delivery experience, we thrive on navigating the intricacies of communities' unique challenges. From there, we help agencies establish their vision for their communities along with the roadmap for making it a reality.
Trusted Advisors Displaying Uncommon Leadership
We understand that our clients' and partners' trust, is something that is earned every day. As a values-based organization, Harris demands its strategic advisors are not only technical experts in their field, but also exhibit a commitment to our clients' interests, not just the next project. We keep earning our clients' trust by consistently answering the call to solve their most vexing challenges with high-character leadership and the political savvy to help frame issues, connect with community stakeholders, and deliver actionable options.
Related People
Brochure
Envision® Sustainable Infrastructure Rating System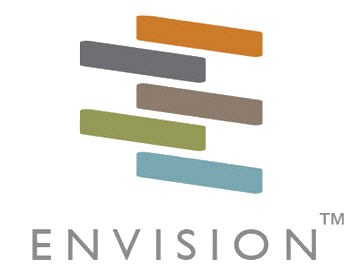 Harris & Associates is a proud charter member of the Envision® sustainable infrastructure rating system. This system provides a holistic framework for evaluating and rating the community, environmental, and economic benefits of all types and sizes of infrastructure projects.
Strategic Planning

You are making significant, long-term investments in your community, and to derive maximum value and benefit for all, you should start with a strategic plan. We work with organizations to connect the dots between their complex, interconnected systems to create strategic business plans that align to their vision and priorities. Harris serves public agency decision makers with data, options, and actionable insights addressing the full spectrum of complex problems facing communities and constituents.