Bio
Marie Santos, PE
Director / Transportation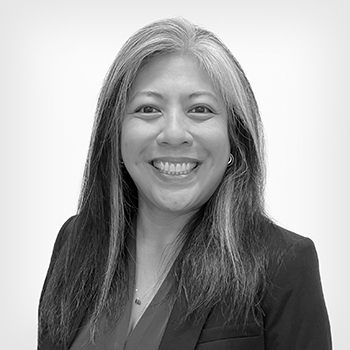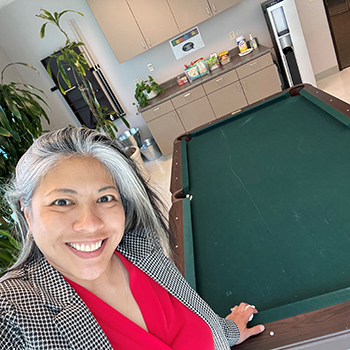 Marie Santos's impressive and award-winning career in civil engineering management spans more than 25 years. With experience in designing roadways and highspeed facilities, inspecting buildings and bridges, and overseeing municipal projects, Marie has a solid grasp on every step in a transportation project from the perspective of both an engineer and a project manager.
Marie has consistently demonstrated her acumen for managing a wide range of transportation project elements. She has been responsible for vertical and horizontal roadway, railway , and drainage design, hydraulics, technical reports, specifications, roadway surveying, bridge inspections, and construction support, among others. Harris clients benefit from Marie's extensive proficiency in the Caltrans and the City of San Diego design standards, as well as the American Association of State Highway and Transportation Officials' Policy on Geometric Design of Highways and Streets and their Roadside Design Guide.
Marie is a skilled and thoughtful leader who takes pride in coaching junior engineers to become licensed Professional Engineers. Marie also spends much of her free time shooting pool as part of a semi-professional league, something she has enjoyed since college!
Why Harris?

I joined Harris because I saw a great firm with great experience that I can help expand on. And I saw a culture that embraces equality and diversity. Our built environment must consider the needs of everyone, and I strongly believe that diversity leads to innovation!