Environmental Planning + Compliance
Can your environmental documentation survive legal scrutiny? Today's budgets and timelines leave no room for error. With in-depth knowledge of CEQA and NEPA, we deliver rigorous, objective analysis supported by substantial evidence.
---
Harris & Associates' Environmental Planning + Compliance team is anchored by experienced directors with a shared passion for delivering quality work products and building an outstanding team. The team's expertise includes California Environmental Quality Act (CEQA) and National Environmental Policy Act (NEPA) compliance, project management, impact assessment, and technical writing. The staff has earned an esteemed reputation for providing high-quality, legally defensible documents that are easily understood by the general public.
Specialized Expertise
Harris' staff has experience with a wide range of planning, development, and infrastructure projects, from small residential infill and utility replacements to large master planned communities, creek restoration projects, and new roadways. As such, our experience includes program-level, tiered, and project-specific documentation. To support environmental documentation, Harris also prepares technical studies for air quality/greenhouse gas (GHG) emissions, biological resources, and noise. For air quality, these include air quality/climate change analyses, health risk assessments, and toxic emissions inventories.  For biology, these include Endangered Species Act compliance, habitat conservation plans, and restoration plans. We understand that each project and lead agency is unique and Harris is adept at adjusting project management styles and work approaches to provide the most effective and efficient environmental documentation process possible.
Legally Defensible Documentation
Most importantly, Harris provides legally defensible documents. Our environmental staff have worked on many controversial projects, some of which have been subject to challenges. To withstand legal challenges, our staff works to identify environmental concerns and issues early in the process; strategize with the client and coordinate with responsible agencies/stakeholders; and confirm the issues are thoroughly addressed with substantial evidence in the environmental document. Scoping meetings and outreach are a vital tool for identifying potential legal issues on a controversial project.
Quality Control and Peer Reviews
Harris is also experienced with providing quality control reviews of environmental documents and technical reports, including all subconsultant reports and applicant-prepared reports. Because much of the environmental documentation relies on technical reports and the provision of adequate substantial evidence, the Harris quality control review process focuses on confirming technical reports include sound methodology, compliance with relevant regulations, and support for conclusions in the environmental document.
Related People
Brochure
Statement of Qualifications
Envision® Sustainable Infrastructure Rating System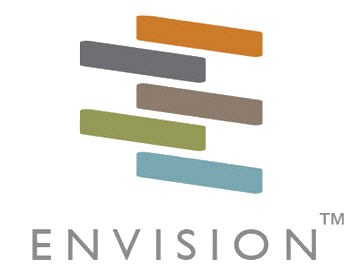 Harris & Associates is a proud charter member of the Envision® sustainable infrastructure rating system. This system provides a holistic framework for evaluating and rating the community, environmental, and economic benefits of all types and sizes of infrastructure projects.