Environmental Planning + Compliance
Can your environmental documentation survive legal scrutiny? Today's budgets and timelines leave no room for error. With in-depth knowledge of CEQA and NEPA, we deliver rigorous, objective analysis supported by substantial evidence.
---
Launched in 2015, Harris & Associates' Environmental Planning + Compliance team is led by four highly respected directors. With over 25 environmental professionals on staff, the team's specialized expertise spans project management, impact assessment, permitting, and technical writing in support of California Environmental Quality Act (CEQA) and National Environmental Policy Act (NEPA) compliance. Our staff has earned an esteemed reputation for providing high quality, legally defensible documents that are easily understood by the general public.
Agencies benefit from our broad experience with planning, development, and infrastructure projects—encompassing everything from large master planned communities to creek restoration projects to new roadways. We develop program-level, tiered, and project-specific documentation that is individually tailored to each project's unique requirements. To support our environmental documents, our team of qualified technical specialists also prepare technical studies for air quality, greenhouse gas (GHG) emissions, noise, cultural resources, and biological resources. Harris also provides a full suite of regulatory agency permitting, mitigation monitoring during construction, and planning, design, and implementation of restoration projects.
Because every project and lead agency is unique, Harris adjusts project management styles and approaches to provide the most effective environmental compliance process for each project.
Legally Defensible Documentation
In this day and age, environmental legal challenges are a common tactic used to stop or slow projects. Our environmental staff have worked on many controversial projects that have been subject to legal challenges. Our strategy to withstand legal scrutiny is to write the environmental documents with both the public and the judge in mind. To this end, we identify environmental concerns and issues early in the process, coordinate with responsible stakeholders accordingly, and confirm the issues are thoroughly addressed with substantial evidence. Scoping meetings and outreach are vital tools for identifying potential legal issues on a controversial project. We also manage the administrative record throughout the environmental process so it is complete and available.
Related People
Brochure
Statement of Qualifications
Envision® Sustainable Infrastructure Rating System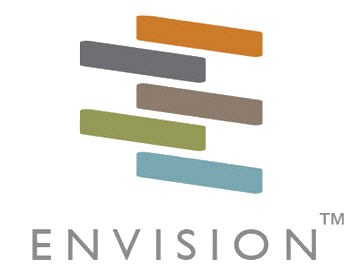 Harris & Associates is a proud charter member of the Envision® sustainable infrastructure rating system. This system provides a holistic framework for evaluating and rating the community, environmental, and economic benefits of all types and sizes of infrastructure projects.