Stewarding programs from concept through construction requires extraordinary leadership and highly specialized skills. Harris has the uncommon vision, agility, and experience to meet your unique program goals.
---
Successful programs demand a rigorous focus on managing risk, schedule, cost control, and quality. To manage risk and costs, we create realistic estimates when a project starts and employ cost control techniques to identify potential impacts prior to bid. Having architects, planners, and engineers in-house makes all the difference. As work commences, we remain vigilant—viewing projects through your eyes. You benefit from strategies and solutions that mitigate risks while maximizing results. Accounting for every detail, we ensure processes run smoothly and that projects finish as and when they should.
From community engagement campaigns to project public affairs, engaging stakeholders to create the best project feasible is our goal. We foster stakeholder alignment, deep engagement, institutionalized accountability, and a transparent reporting structure.
Succeeding Together
We earn the confidence of clients, communities, and stakeholders alike by building rapport and creating a team atmosphere focused on preventing pitfalls. Our commitment to communication also ensures everyone pulls in the same direction each step of the way. The bottom line: With Harris as your program manager, partners fulfill their commitments, you get what you pay for, and you don't spend any more than what's necessary.
Protecting Your Resources
By evaluating potential risks and roadblocks across your program, we can make informed decisions regarding cost and schedule contingencies. We use cost and risk analyses to realistically estimate and track budgets, milestones, and cash flow requirements. The quality of your program's projects will benefit from Harris' proactive approach and ability to make insightful recommendations if requirements change.
Related People
Brochure
Envision® Sustainable Infrastructure Rating System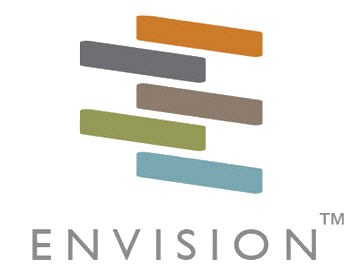 Harris & Associates is a proud charter member of the Envision® sustainable infrastructure rating system. This system provides a holistic framework for evaluating and rating the community, environmental, and economic benefits of all types and sizes of infrastructure projects.
Project and Program Planning

From the outset, our team meets with yours to reach consensus on the metrics of program success. Harris has a proven track record of accomplishing the scope of services despite aggressive schedules. We work with our clients to create a master schedule, a master budget, project scheduling and prioritization, and an achievable implementation plan that establishes the road map for success.