Modern communities face tremendous challenges around replacing aging assets, addressing impacts of climate change, bouncing back from disasters, and preserving the affordability of city services for all citizens. Harris & Associates helps public agencies face those challenges head-on to build a more resilient future.
---
It's not enough for communities to repair or replace central infrastructure. They must do so with a focus forward—building their infrastructure's capacity to withstand one-time traumatic events and perpetual stresses, from flooding to overtaxed transportation systems. Harris works with agencies to deliver proven resilience and risk strategies—especially for those challenged by resource and capacity limitations.
A Holistic Approach to Complex Systems
How do you take the complexity that's inherently part of all your interconnected systems and build more resilient infrastructure? Harris brings a tailored approach to help you manage risk and chart a streamlined path that accounts for societal and economic systems, regulations, and overwhelming volumes of data.
The best planning policies and procedures are developed by those who have successfully implemented capital programs and can apply decades of lessons learned to today's challenges. Harris has supported hundreds of capital delivery projects over the past four decades, the vast majority of which have involved municipal infrastructure.
Experts Accountable to Your Needs
Harris recognizes that advanced planning, especially for vulnerable populations, is important in reducing risks to people and property associated with disasters. As your trusted advisor, we hold ourselves accountable to your needs, deliver on our services, and develop solutions that provide efficiencies, cost savings, and an improved quality of life for your community. Harris assembles results-oriented teams with superior technical experience in hazard mitigation, recovery, emergency management planning.
Related People
Brochure
Urban Footprint

Harris is proud to partner with UrbanFootprint—a cloud-based scenario planning tool designed to help land use planners, the public, and decision makers understand and communicate the impacts and trade-offs of land use decisions using scientific research and data about real places where people live and work.
Envision® Sustainable Infrastructure Rating System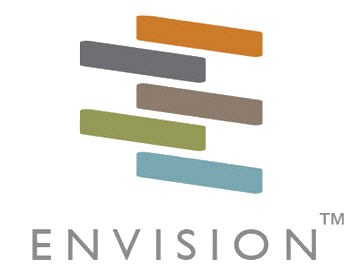 Harris & Associates is a proud charter member of the Envision® sustainable infrastructure rating system. This system provides a holistic framework for evaluating and rating the community, environmental, and economic benefits of all types and sizes of infrastructure projects.
Local Hazard Mitigation Planning (LHMP)

Collectively, our team has prepared or reviewed hundreds of LHMPs. We know what works and how to get the steps done quickly. Many of our team members have worked together for decades and have deep networks at Cal OES and FEMA. The team understands how to conform to Pre-Disaster Mitigation (PDM) Planning Grant requirements, how to work effectively with Cal OES and FEMA, and how to secure a speedy approval with minimal requests for additional information. For example, we assisted the City of Watsonville with both an LHMP and Community Rating System tailored to their specific area. Harris also has multidisciplinary expertise in civil engineering and environmental compliance to help prioritize and promote mitigation projects with the greatest potential to reduce loss of life and property.