Complexity is the one word used most often to describe water system management today. Issues around aging infrastructure, affordability, climate change, and stakeholder engagement continue to challenge water utilities' limited resources.
---
The water consulting specialists at Harris & Associates help agencies develop robust, practical plans to overcome these obstacles and responsibly meet their goals. We offer guidance for near-term results while moving toward the water utility paradigm of the future—one built largely on public and stakeholder trust, along with collaboration of adjoining entities with common interests.
Integrated Planning and Implementation
Water and wastewater agencies and city departments are facing an unprecedented wave of replacing in-service infrastructure. Meanwhile, they have to make these improvements amid new regulations, climate change impacts that decrease demand (and potential revenue streams), a shrinking skilled workforce, and increasing demand for public engagement. Yes, we have technological advances that offer the promise of new efficiencies, but these can also bring their own cultural and organizational challenges.
To account for so many moving parts—and such high stakes—the Harris team develops strategic and master plans for water utilities to help them focus on where they are and where they want to be. We build these plans on a deep understanding of water utility operations that form the basis of robust asset management plans.
Finally, with a clear vision and an accurate understanding of your assets, we prepare a realistic financial plan, which projects operations expenditures and capital investments, along with future required rate adjustments. Using a participatory framework to gain stakeholder approval of the rate recommendation, we deliver a comprehensive approach that enables your water utility's success now and for decades to come.
Alignment with Harris Values
Increasing access to and affordability of water service builds equitable, resilient, and sustainable communities—it's the reason why Harris exists. By serving as your trusted advisor, we bring our vision to life.
Related People
Brochure
Envision® Sustainable Infrastructure Rating System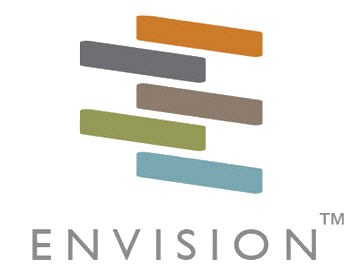 Harris & Associates is a proud charter member of the Envision® sustainable infrastructure rating system. This system provides a holistic framework for evaluating and rating the community, environmental, and economic benefits of all types and sizes of infrastructure projects.
Water Planning

Harris supports water and sewer master planning with comprehensive demand projections, regulatory assessments, hydraulic modeling, operations review, capital improvement plan development, financial planning, rate analyses, and more. Particularly for small to mid-sized agencies, we help our clients see where they are and choose the best paths forward under their unique circumstances.