Managing municipal systems has become increasingly complex, as aging infrastructure, affordability, climate change, and stakeholder engagement issues strain limited resources. Harris & Associates helps agencies develop robust, practical plans to meet their goals.
---
The water utility of the future will operate in a different paradigm: one that is largely built on public and stakeholder trust, along with collaboration of adjoining entities with common interests.
Increased Complexity
If there is one word that water utility managers and other professionals use a lot these days, it's complexity. Generations of water professionals before us have never had to face the multi-trillion-dollar price tag of replacing an in-service water system, not to mention doing it with more regulations, climate change impacts that decrease demand (and potential revenue streams), a shrinking skilled workforce, and increasing demand for public outreach and technological advances that offer the promise of efficiencies but can also bring about cultural and organizational challenges.
Integrated Planning and Implementation
In this complex environment, the Harris team develops strategic and master plans for water utilities to help them focus on where they are and where they want to be in the future. These plans are built on a deep understanding of water utility operations that form the basis of robust asset management plans. Finally, with a clear vision of the future and an accurate understanding of your assets, a realistic financial plan, which project future operations expenditures and capital investments, along with future required rate adjustments, can be prepared. Using a participatory framework to gain stakeholder approval of the rate recommendation, we deliver a comprehensive approach to enable your water utility's success now and into the future.
Alignment with Harris Values
Bringing communities closer to their water resources builds equitable, resilient and sustainable communities—it's the reason why Harris exists. By serving as your trusted advisor, we bring our Vision to life.
Related People
Envision® Sustainable Infrastructure Rating System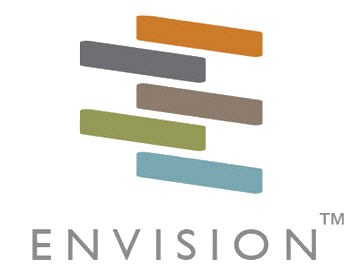 Harris & Associates is a proud charter member of the Envision® sustainable infrastructure rating system. This system provides a holistic framework for evaluating and rating the community, environmental, and economic benefits of all types and sizes of infrastructure projects.