Purpose, Vision + Shared Values
Our Purpose
Our Purpose is to build equitable, resilient, and sustainable communities.
Our Vision
Our Vision is to align in passion, purpose, and values with our stakeholders and be trusted advisors to community leaders.
Our Shared Values
What really distinguishes Harris & Associates from other firms?
Simple. It is the way we live and work by our shared values. They reflect our character, and we leverage them in everything we do. Our clients and employee owners alike know exactly where each other is coming from, and that makes a world of difference in building quality teams—who deliver. Explore our shared values below.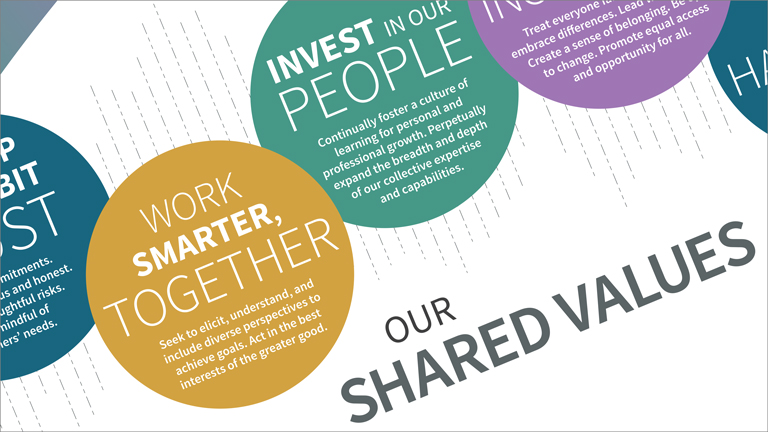 Our employee-owners live by these core tenets, for the benefit our firm and our clients.