Bio
Emily Mastrelli
Project Manager / Environmental Planning + Compliance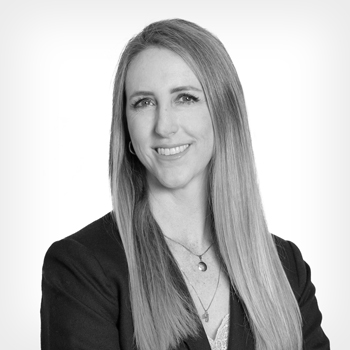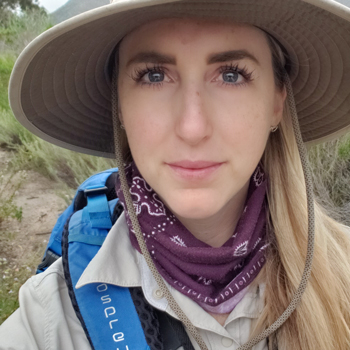 Throughout her career as a wildlife biologist, Emily has demonstrated a deep commitment to the preservation and conservation of wildlife, including threatened and endangered species. Emily has spent the last 14 years honing her craft and earning multiple permits from the U.S. Geological Survey, U.S. Fish and Wildlife Service, and California Department of Fish and Wildlife. Her work has included efforts to protect a variety of federal and state-listed species, such as the Mojave Desert Tortoise, California Least Tern, Coastal California Gnatcatcher, and San Diego Fairy Shrimp. Emily hiked several hundred miles across California and Nevada conducting line distance sampling for tortoises to provide a better understanding of their status and distribution. She has trapped mammals for many years, including participating in Stephens' Kangaroo Rat, San Bernardino Kangaroo Rat, and Los Angeles Pocket Mouse trapping.
Emily's career track aligns with her long-standing interest in avian ecology. She is a U.S. Geological Survey Bird Banding Laboratory permitted master bird bander and has logged over 1,000 hours of Coastal California Gnatcatcher surveys. Her work with Coastal California Gnatcatchers includes mist netting, banding, and resighting individuals, making her a specialist on the species' territories, breeding habitat, survival, and success needs. She has also spent time with California Least Tern and Western Snowy Plover colonies, finding nests, marking eggs, and banding chicks. Emily was sent to Maine for 2 years in a row to participate in mercury contamination studies in tidally influenced areas of the Penobscot River, mist netting Nelson's Sparrows and Red-Winged Blackbirds to band them and to collect blood samples. For several years, she has assisted Master Bander Doug Bell with his Prairie Falcon familial studies by gently collecting nestling Prairie Falcons from their nests, taking blood samples, banding them, and returning them to their nests.
At Harris, Emily has applied her unique expertise to conduct general and focused biological surveys in diverse habitats. She is also an environmental compliance expert, helping clients successfully navigate complex regulations required of their projects. Emily is highly experienced in regulatory permitting, guiding her clients with precision.
Emily's resume details a long history of direct work with species, including threatened and endangered species and species of special concern, for projects that have great social, economic, and environmental impacts. In addition, as a senior in her field, Emily mentors several junior and burgeoning biologists. Emily finds great importance in passing on the knowledge she received from her own mentors to the next generation of biologists and facilitating their access to the remarkable career opportunities she has enjoyed, with the goal of strengthening the protection of species.
Why Harris?

Harris has a dedication to its colleagues/employee owners and its clients at a level that I haven't really seen before. The communication, effort, care and quality is really quite wonderful. I feel appreciated and a part of a team that always supports me because the ultimate winner in all of this is the client, which is the most important thing.