Managing water utility and municipal systems has become increasingly complex, as aging infrastructure, affordability, climate change, and stakeholder engagement issues strain limited resources. Harris & Associates helps utilities develop robust, practical plans to meet their goals.
---
Successful master planning involves an integrated, collaborative approach to the technical, economic, and social frameworks that underpin the intricate systems involved in delivering water service. Harris has both the vision and expertise to translate these complex equations into actionable scenarios to best serve your agency's needs and meet public demand.
Water Master Plans Ready for Action  
Along with our technical engineering with financial acumen, Harris develops comprehensive water master plans that benefit from our:  
Knowledge of utility governance and organization,
Experience with utility financial planning,
Familiarity with key utility stakeholders,
Deep knowledge of water systems, and
Commitment to generating multiple benefits from limited resources, including the One Water approach.
Integrated Master Planning
We take great care to ensure our master planning processes account for all facets of One Water, including water resources, potable water, stormwater, wastewater, and reclaimed water.
At the heart of our process: providing data-driven scenarios for decision-making. Harris and its strategic partners have extensive experience extracting, collecting, and analyzing the requisite GIS, land use, and Advanced Metering Infrastructure (AMI) data needed to help agencies make informed decisions about how best to improve their systems.
Envision® Sustainable Infrastructure Rating System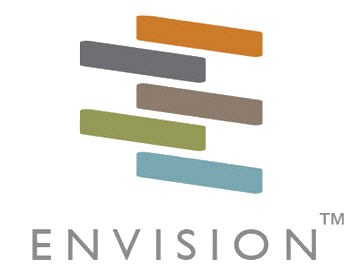 Harris & Associates is a proud charter member of the Envision® sustainable infrastructure rating system. This system provides a holistic framework for evaluating and rating the community, environmental, and economic benefits of all types and sizes of infrastructure projects.
Brochure