Infographics
What is Resilience?
Resilience Can be Described by These Seven Characteristics
Resilience is a popular concept among municipal leaders and public utilities. But what exactly is it? And what does it take to be a resilient city?
Put simply, resilience is the ability of a city's many systems to withstand, respond to, and adapt readily to any kind of adversity, so that people living and working there can survive and thrive.
What Makes a City Resilient?
Resilient cities share seven common characteristics which enable them to adapt and grow in the face of challenges. View the infographic below or download the poster to learn more.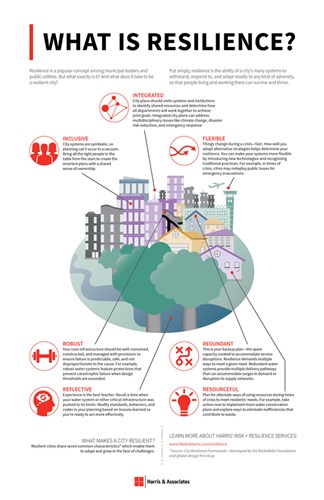 Learn more about Harris' risk and resilience services and how we can help you become more resilient.