Bio
Lisa Larrabee
Chair of the Board of Directors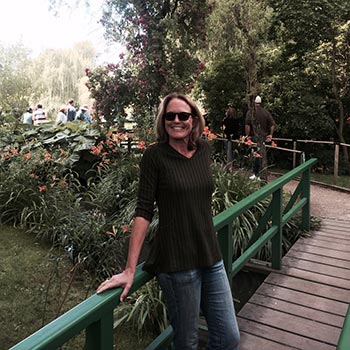 Lisa Larrabee served as CEO for Harris from 2010 until her retirement in 2021. As Chair of the Board of Directors, she remains an integral part of the firm.
As CEO, Lisa led the firm successfully through a post-recession environment to a position of continued growth. During her tenure, Harris transitioned its ownership to employees, becoming a 100% employee stock ownership plan S corporation. She reorganized the firm's leadership structure to enhance collaboration and oversaw the addition of new capabilities in environmental, planning, and consulting areas. Lisa also increased investments in leadership development across the firm and provided a clear path for future success defined by Harris' Purpose, Vision, and Shared Values.
Whether expanding the company's intranet to improve internal communication or diversifying its portfolio to include more strategic challenges—like helping clients think more creatively about their delivery options, adopt more innovative solutions, or create assessment districts that withstand public scrutiny—as CEO, Lisa was known for prescient and practical plans.
The results of Lisa's leadership style speak for themselves: Under her stewardship, the firm returned to profitability with a healthy balance sheet and was successfully restructured for growth.
Prior to joining Harris, Lisa spent more than two decades at a multidisciplinary consulting firm, eight of which as vice president and COO. She then served as senior vice president and division leader for environment and planning—a 500-person, $80 million division—after the company's acquisition by a global professional services firm.
In her personal life, Lisa enjoys travel, cooking and spending time with friends and family—and an occasional rock or two. As a degreed geomorphologist, she's still fascinated by the stories rocks tell and the way their strength and gifts reflect the paradox of life itself.
Why Harris?

We deliver on our clients' vision and needs in ways that make a lasting and positive difference beyond the project itself.