Bio
Lisa Larrabee
Chief Executive Officer / President / Chair of the Board of Directors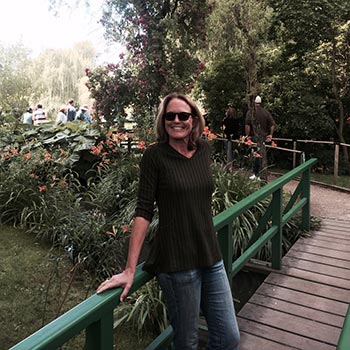 Lisa charts Harris' course, directs its strategic plan and supervises the executive leadership team. But her role encompasses so much more: Lisa helms Harris as it leads the profession forward, unifying its diverse talent through a commitment toward its shared values, strategic offerings and locations that distinguish the firm.
She instills in each team member a sense of ownership, and her dynamic thinking—driving employee development, nontraditional leadership structures and market diversification—now brings Harris to clients and into communities in innovative ways.
Prior to joining Harris, Lisa spent more than two decades at a multidisciplinary consulting firm, eight of which as vice president and COO. She then served as senior vice president and division leader for environment and planning—a 500-person, $80 million division—after the company's acquisition by a global professional services firm.
Leveraging her experience and her penchant for achieving goals within their proper contexts, Lisa brings a bold vision and acute action to Harris.
Whether expanding the company's intranet to improve internal communication or diversifying its portfolio to include more strategic challenges—like helping clients think more creatively about their delivery options, adopt more innovative solutions, or create assessment districts that withstand public scrutiny—Lisa is known for prescient and practical plans. She sees around the corners of Harris' complex and multifaceted market space, continuously positioning the firm for impact.
The results of Lisa's leadership style speak for themselves: Under her stewardship, the firm has been restored to profitability, has a healthy balance sheet, and has been restructured for growth—as have the passion and the pride of the Harris team in helping clients improve their communities.
In her personal life, Lisa enjoys travel, cooking and spending time with friends and family—and an occasional rock or two. As a degreed geomorphologist, she's still fascinated by the stories rocks tell and the way their strength and gifts reflect the paradox of life itself.
Why Harris?

We deliver on our clients' vision and needs in ways that make a lasting and positive difference beyond the project itself.