Blogpost
Pavement Management Program (Part 2): Utilizing StreetSaver® for Simpler, Smarter Decisions
3.6 minute read
June 14, 2017
I love seeing transportation agencies become heroes. A legendary source of their superpowers: the data generated by pavement management program (PMP) software. Each month, I see more agencies discovering the advantages of a PMP, especially backed by state-of-the-art technology like StreetSaver®. Interest in StreetSaver® is growing—and for good reason.
In case you missed it, check out Part 1 of my PMP series: "Why Worst First" Isn't Always Best for your Asset Management.
Opening Up Greater Vistas
Once you head down the PMP path, you see value at every turn. Since PMP gives you granular detail about your pavement assets, you can make sound judgments about managing them as you look 1 to 30 years out. Having this wealth of evidence—which you can slice in dozens of ways—helps you get buy-in from your team, your legislators and the public.
I became a convert over a decade ago when I worked for the Metropolitan Transportation Commission (MTC) and helped develop StreetSaver®. (In the interest of full disclosure, I get nothing from promoting the software now except the joy of satisfying clients!) The software quickly became indispensable to me. As I've continued to train clients to use it, I've marveled at how MTC has kept adding features to stay ahead of older options. That's why many agencies are eyeing StreetSaver®, even in Southern California, where other PMP software has dominated.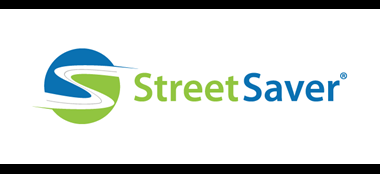 Empowering You from Every Angle
Among the first features that agencies notice: StreetSaver® is online and supports a spectrum of devices, offering access from nearly anywhere. You can store your data on their securely managed servers where it's backed up daily, or save it onto your own system.
Other features have evolved to bring clarity and efficiency to maintenance decisions:
You can examine the conditions of other assets besides pavement: street signs, street lights, curb lines, etc. This is a game changer because your agency can take all of these assets into account when looking at a budget. No other PMP software integrates this data.
Tight integration of GIS vastly expands your toolbox. After a simple one-time set up, you can use your own shape files, add conditions and put them all on a map to share as a graphic presentation. (Honestly, the difference between showing a map of your plans versus a list is night and day.) And with GIS woven into your PMP, you can tailor GIS features to suit your needs.
Speaking of customization, StreetSaver® gives you that freedom for your dashboard and in other areas. Overall, it's more dynamic and user-friendly than many PMP solutions.
You can choose from dozens of out-of-box reports. Even better, exporting reports is easy and fast…as if it knows you're on deadline!
StreetSaver®checks the severity level of eight types of distresses. The Pavement Condition Index (PCI) results are as accurate as other software that examines up to 20 different types. I was as amazed as you at first but it's true: The algorithm gives you the same quality results with less effort in the field.
The customer support is exceptional. StreetSaver® can provide technical support via screensharing as if they were right by your side or you can call their technical support hotline. StreetSaver® also provides software and distress survey training two times a year during their StreetSaver® User Conference and has online self-paced training courses.
Rejoicing Along With You
You can see why I evangelize about StreetSaver®—personal connections aside. When clients start using it and see the savings add up, I can't help but smile. When they learn how it can support a data-driven decision making approach, I get excited right along with them. And when they get new grants because they maximized their capability, I celebrate their heroic feats.
Also, be sure to check out Part 1 of this PMP series: "Why Worst First" Isn't Always Best for your Asset Management.
Tell me about your experiences with PMP software. Have you used StreetSaver® or any other solutions? What do you think? Chime in and help our community learn.