Blogpost
Operational Excellence: How to Succeed in Business by Shooting for the Stars
4.3 minute read
November 04, 2015
Value is the beginning and end of our journey!
As infrastructure funding becomes scarcer and project delivery becomes more complex, clients seek to hire consultants that can deliver the highest value to their constituents. Operational excellence is a method and a mindset for delivering this value—that's why Harris embraces it.
Since the A/E/C industry has a subjective description of excellence, we learn from our own experiences, watching our competition and observing leading enterprises in other industries. One healthy model to follow is Nordstrom, the country's leading fashion retailer, which continues to grow while others stumble.
How does Nordstrom succeed? Well, one of Nordstrom's slogans is "where service is a culture, not a department." It sounds very simple, however, for enterprises that focus on excelling in providing the highest value to their customers, high quality service and customer experience become embedded in all aspects of the enterprise culture, and are seen as a vital means of achieving strategic competitive advantage. As such, Nordstrom screens, hires, trains and rewards their employees and suppliers based on people who understand and act in accordance with their deeply held high quality service philosophy. For Nordstrom, operational excellence is less a slogan or an act of faith, and more so a means to set a carefully crafted roadmap to develop their workforce and serve their customers.
What Operational Excellence Means?
The Institute for Operational Excellence defines the term as: "Each employee can see the flow of value to the customer and fix that flow before it gets blocked." This view enables employees to step in and improve value flow regardless of their place in the organizational hierarchy. That is true employee empowerment.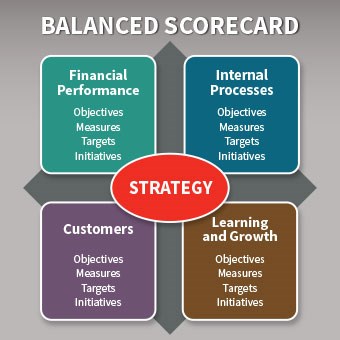 Strategically, operational excellence is achieved with integrated metrics from four dimensions: financial performance, customer service, internal processes and learning/development of employees. Harris tracks these metrics using the Balanced Score Card, a strategic management system that combines these perspectives and provides a snapshot of current challenges and progress against established objectives. (Many companies focus mostly on financial performance to evaluate their success, however, this is only a lagging indicator that usually does not tell and whole story, neither does it provide a forecasting lens into the short- or long-term future)
What Customers Value?
In our most recent client survey, our clients' top three priorities were responsiveness, expertise and strong counsel. This last point covers a lot of ground, including understanding of, and involvement in their communities, addressing political realities and stretching their infrastructure funding.
We focus our approach to adding value to our services around these measures. Our clients often appreciate the small ways we support them, which eventually add up to big ways:
The extra time we spend rehearsing for a community presentation or a board meeting
Doing our due diligence in preparing construction documents that save them money during  construction
Sweating the details of a grant application to secure more funding
Coming up with innovations that enhance the end users experience
Addressing their communities concerns as we deliver their projects
With this customer outlook in mind, we team with partners that share our values, integrity, and passion for serving our communities. This is a collaborative effort, where we hold each other accountable in meeting our internal standards of quality, and external standards in meeting our clients' schedules and budgets.
What Employees Value?
Employee engagement is another key component of operational excellence. Harris starts off ahead of the game with the rich culture that comes with being an employee-owned firm. Each person has a stake in our collective success. We also immerse our staff in a collaborative environment where the TEAM comes first. This means every member of the TEAM is required to learn and grow to advance the overall team's performance.
We want every employee-owner to rate their Harris experience highly, so we start with every employee-owner charting their own Employee Development Plan—a roadmap that advances his or her own learning, with guidance and support from all levels of leadership.
With that roadmap in mind, our staff enjoys:
Online Harris Academy with free, online training resources
Business Leadership Team meetings, which promote a one-Harris culture, and help bring to life the firm's overall strategy (or the place where the rubber meets the road as we like to say)
Leadership Academy, which develops leadership and managerial skills to a small group of selected upcoming leaders each year through coaching, mentoring, business simulation, a group project, classroom sessions and leadership assessments
An education allowance to pursue a certification or advanced degrees
These investments result in employee-owners who stay at the edge of technology, best industry practices, innovations and trends—and set their own roadmap to achieve their career goals! We are thrilled to see everyone develop into industry influencers, whose thought leadership makes an impact not only on our communities and industry, but on humanity.
What does operational excellence mean to you? Who are your models? Our industry needs to share more about how to climb the ladder of success, and I'm eager to hear about how you ascend.
Authors