Blogpost
Construction Management and COVID-19
New Processes that Should Become Standard Practice
2.9 minute read
July 10, 2020
As the COVID-19 crisis brought much of the world to a near halt in early March, many construction projects deemed unessential were either cancelled or delayed, resulting in employee layoffs and revenue shortfalls. For projects that did continue, field crews have faced unprecedented challenges, including supply chain disruptions and limited personal interactions. 
During this time, our construction management team at Harris has had the privilege of helping leaders and construction crews safely continue their work and limit potential dangers, while improving their communities.
We quickly amended our existing safely plan to accommodate COVID-19 precautions. Protocols now include temperature checks and health screenings that protect staff at construction sites. We also modified our site inspection practices ensuring all workers wear masks, maintain safe distances, and understand risks related to heat and other factors.
Along with our clients and partners, we've explored new processes that should earn consideration for becoming standard practice once the pandemic has passed.
Virtual Project Planning
To limit exposure to others, project partners have focused more intently on pre-activity planning. Virtual meetings are extremely thorough and well attended, thanks to the convenience. We're finding stakeholders are more engaged, often contributing ideas and interacting with 3D models and drone surveys.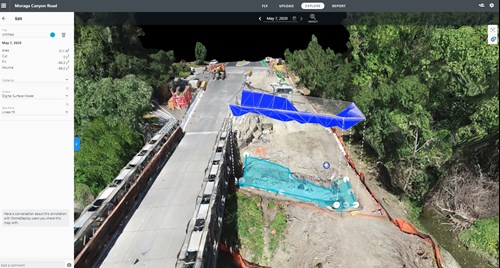 The attention to planning is enhancing project performance, even in this difficult time. Pre-COVID-19, it was almost expected that schedules would get pushed and budgets expanded because so much changed on the fly. Because of the limitations of interactions in the field, we are now moving faster and more efficiently as important decisions are made in advance.
Lighter traffic loads are helping here as well. We're able to schedule projects that otherwise would have been delayed because of the need to minimize disruptions, and we're sometimes working during the day on jobs initially slated for nighttime only.
Innovative Data Collection  
At Harris, we've relied increasingly on drones to gather aerial images, measure dimensions, confirm site layouts, and access hard-to-reach areas. With just a 20-minute drone flight, we can verify with great accuracy that measurements and layouts are correct. This cuts down on the need for in-person field meetings and increases accuracy overall.
We're also using 3-D modeling more, which helps identify potential issues with elevation or grading before teams ever break out the tape measure.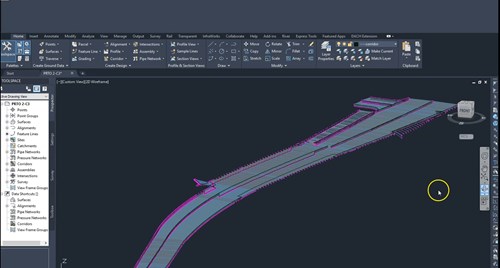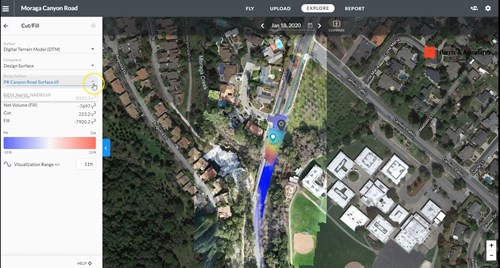 Moving Safely Forward
Our construction management team continues to monitor COVID-19 scenarios closely. Our thoughts remain with all of those affected by the crisis. We are eager for the time when we can safely return to something that resembles normal—we miss collaborating in person with clients and colleagues in the field. Whatever normal looks like going forward, we hope to build on the lessons we've learned along the way.
For more information about working with the construction management experts at Harris, or leveraging technology to improve projects, please don't hesitate to reach out and contact us.
Authors
Source
Harris & Associates
Markets
Services
Categories
COVID-19