2.0 minute read
March 24, 2021
Since the pandemic makes it difficult for clients to visit jobsites, Harris found a way to bring jobsites to our clients: the Insta360 ONE X camera.
This state-of-the-art camera, in conjunction with StructionSite software, provides a 360-degree jobsite walkthrough that captures every angle needed to review and assess work progress—images a regular camera would not pick up.
Using the Insta360 ONE X allows us to:  
Capture accurate, consistent, updated data that is easily traceable down to the exact day and time
Keep projects on schedule
Make life easier and safer for clients with fewer in-person meetings
Reduce our environmental impact by minimizing the jobsite commute
Provide still images and video that can inform future project updates
Identify any potential errors before they become issues later in the project
Reduce the risk of human error with photo documentation of the entire jobsite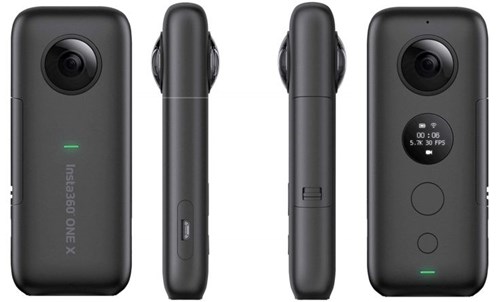 The Insta360 ONE X doesn't add extra steps to the daily activities of our construction managers and inspectors. While performing a regular jobsite walkthrough, the camera will record the project from the user's perspective and capture every angle.
The walkthrough then gets uploaded to StructionSite, time stamped, and made available for clients to view each day. All images from the walkthrough can be downloaded and shared on a virtual platform, such as Dropbox. This allows for comparisons of different angles side-by-side, as seen below.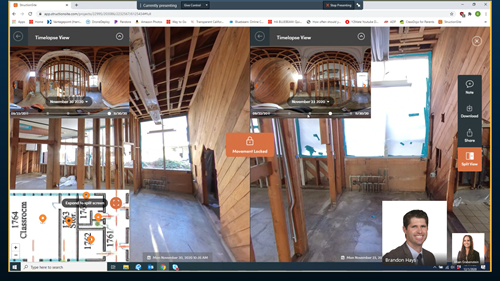 The Future in Focus   
The immediate benefits of the Insta360 ONE X are just the beginning. Engineers can refer to these walkthrough images and videos years or even decades from now to show project teams what they are working with for a building retrofit, update, or demolition.
Along with this revolutionary camera, Harris continues to explore and invest in other technology to keep the project process simple and safe while promoting good communication.