2.7 minute read
January 10, 2023
Investing in our exceptional people has long been a core shared value at Harris. As part of a comprehensive benefits package, Harris reimburses employee-owners for industry certifications and dues for professional organization memberships. We also support employee-owners on their journeys to becoming leaders in their respective fields.
Here are just a few recent examples of Harris employee-owners making the most of their ambitions and opportunities:
Brianna Lutes, a Senior Project Engineer at Harris, was elected Vice Chair of the San Diego MESA Alliance Industry Advisory Board (SDMA) for the second time. The Mathematics, Engineering, Science Achievement (MESA) program promotes student diversity and excellence in science, technology, engineering, and math.
As soon as Brianna graduated from college, she knew she wanted to be a member of the Advisory Board.
MESA's pre-college outreach convinced me to pursue a degree and a job in STEM. MESA provides valuable support to underrepresented students. I'll never forget how they helped me.

—Brianna Lutes, PE, QSD, Senior Project Engineer
As a member of the Advisory Board, Brianna will help provide industry exposure and professional development opportunities for MESA students from San Diego City College, San Diego State University, Southwestern Community College District, and various middle and high schools in the San Diego and Imperial Valley regions.
Karina Guevara, also a Senior Project Engineer at Harris, was one of only 16 people chosen nationwide for the 2022-2023 American Public Works Association Emerging Leaders Academy. This national program develops future leaders in the field of public works through leadership and management training. The academy also connects candidates to a strong network of peers.
Being a part of this program will allow me to connect with similarly impassioned individuals. I can learn from their unique journey. This will give me the guidance I need to continue my development as a leader in our engineering community. I look forward to sharing my experience with my Harris team, students, and other up-and-coming engineers.

—Karina Guevara, EIT, CMIT, Senior Project Engineer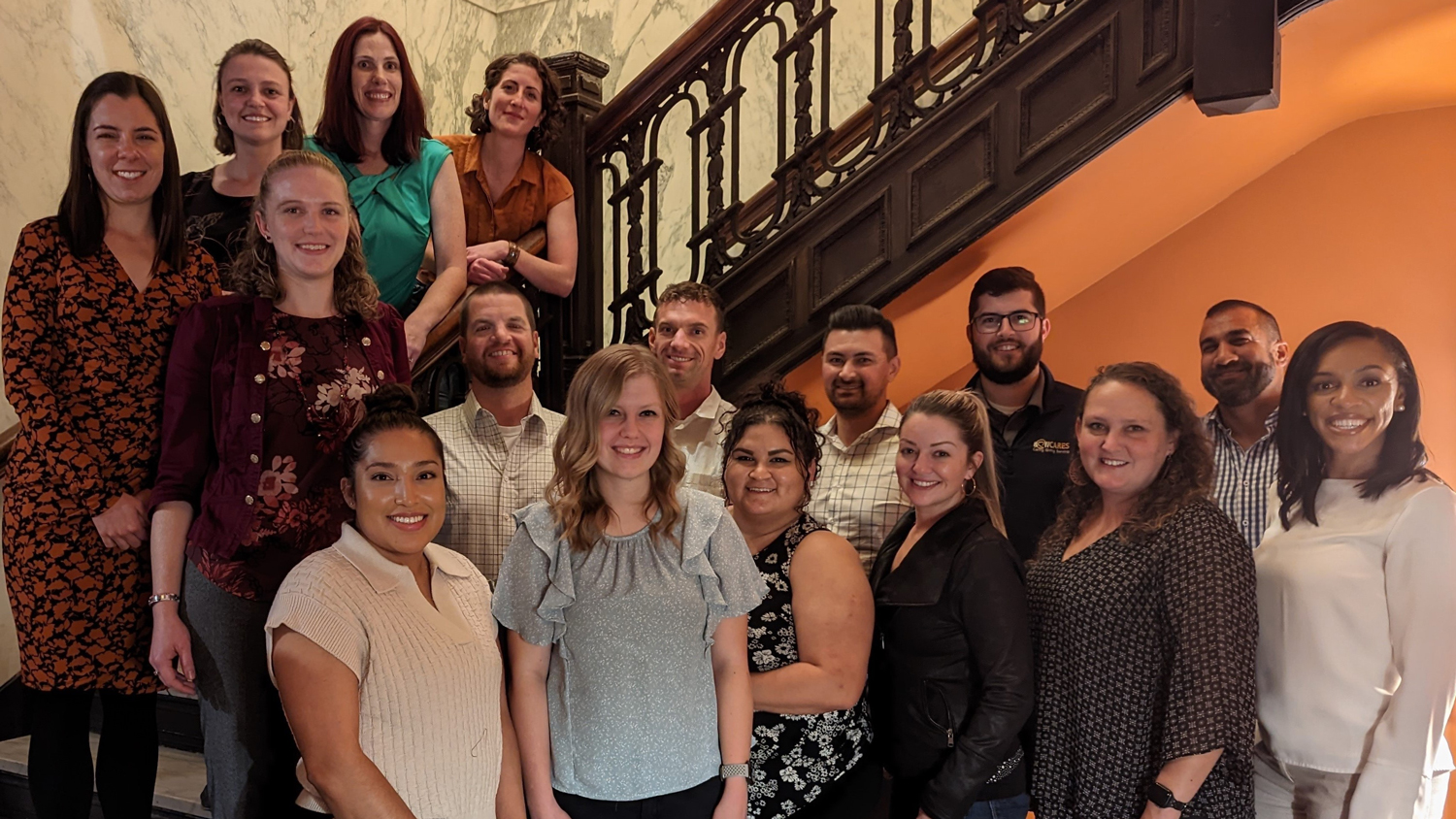 Karina Guevara (bottom row, 4th from the right)
Senior Environmental Analyst Kelsey Hawkins was elected President of the San Diego Chapter of the Association of Environmental Professionals (AEP).
My work with AEP has allowed me to have a greater impact in my field beyond my Harris project work. It offers a place for collaboration, learning, and discussion with fellow environmental professionals. I get an opportunity to lead an outstanding group of individuals and create vital connections.

—Kelsey Hawkins, Senior

Environmental Analyst
Kelsey appreciates having the chance to bring more future leaders into the fold. "By facilitating events, I'm able to help students find mentors. They can also learn more about the important work we do."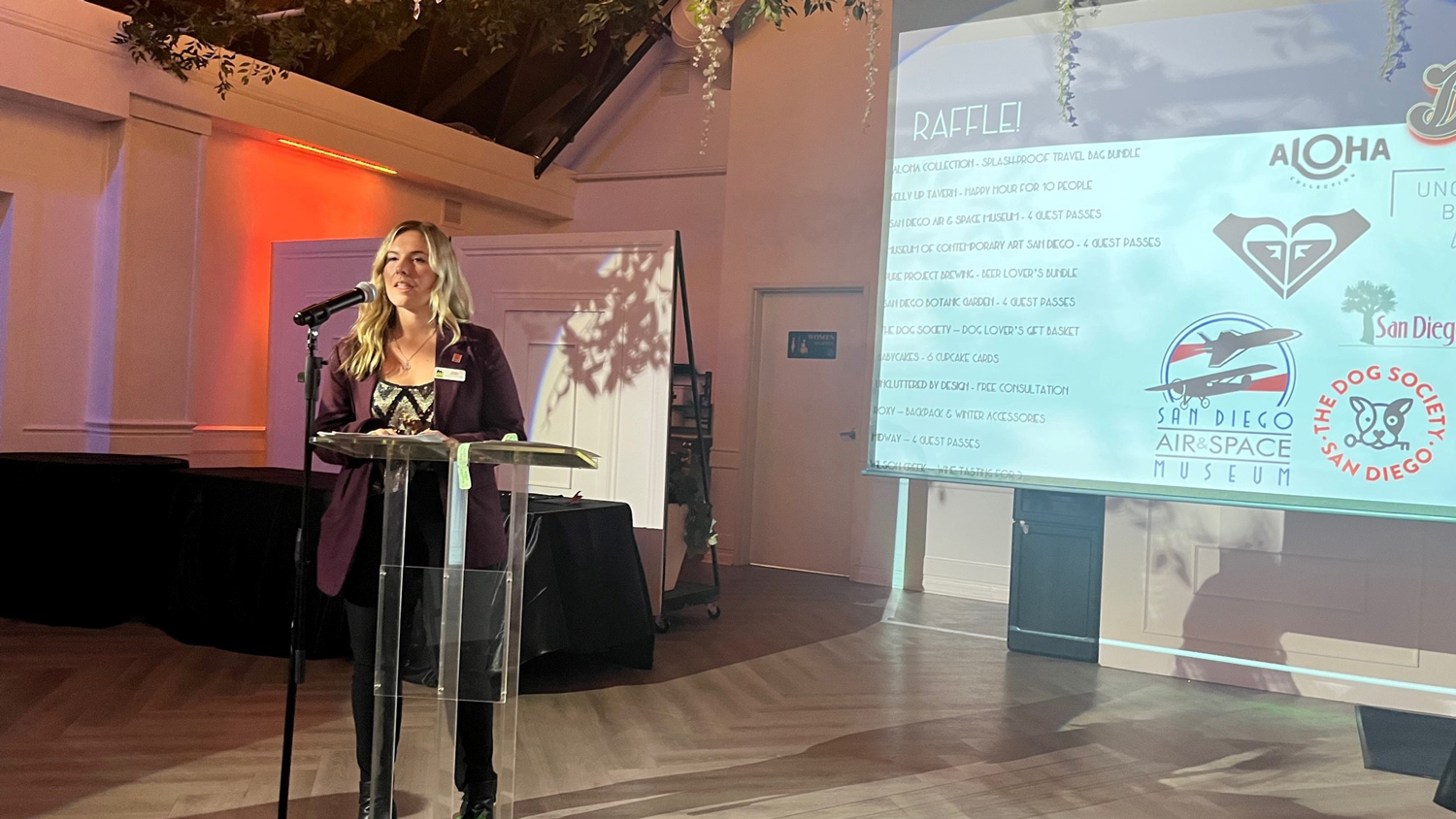 Learn more about professional development opportunities and other perks of joining the Harris team.
Source
Harris & Associates
Categories
Growth
Benefits
Employee Benefits
Career Opportunities
AEC Industry