Bio
Eric Jackson, CCM, QCM, SMS, CHST
Sr. Construction Manager / Program + Construction Management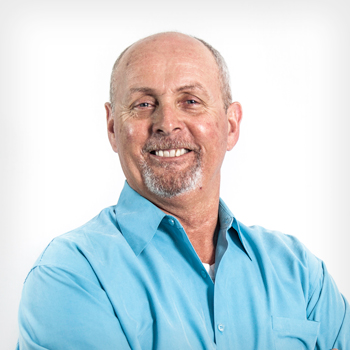 Ben Franklin once said, "The harder I work, the luckier I get." Eric Jackson has taken this motto to heart during 40-plus years in the A/E/C industry. For most of that time, his hard work has primarily involved heavy industrial and commercial construction and renovation on public works projects.
Eric's core skills include preparing monthly billings, managing construction CPM schedules, reviewing and preparing subcontracts, and implementing contract modifications. He is also knowledgeable in reviewing RFPs and preparing bid estimates and technical proposals.
Throughout his career, Eric has authored and supervised numerous quality control and safety plans. He is experienced in managing various project team members and working as a liaison among stakeholders. Eric is adept at constructability reviews, value engineering, and developing impromptu solutions for complex technical and coordination problems.
At Harris, Eric has led numerous high-profile projects, including a revolutionary facility in California that heralds the future of water. The Advanced Water Purification Demonstration plant was built in the Padre Dam Municipal Water District as a pilot for a full-scale program. It takes already-treated water and filters it with an advanced purification process that results in pure water.
Eric is especially proud of his work as a project superintendent leading the P-532 U.S. Marine Corps Armory on Camp Pendleton. The $12.36 million project entailed demolition of existing facilities and a secured facility to service first Marine division. Hailed as a triumph, it won the Construction Management Association of America (CMAA) Project of the Year Award for 2014.
Few people know that, prior to embarking on his career in construction management, Eric risked life and limb for four years as a crab fisherman in Alaska's treacherous Bering Sea.
Why Harris?

Harris is all about collaboration, their people, and shared values. I wanted to be a part of a company like that.
Contact Details
Eric.Jackson@WeAreHarris.com
619.596.3158
San Diego, CA
Visit Profile

Membership Associations
Construction Management Association of America
Associated General Contractors of America
American Institute of Architects
Board of Certified Safety Professionals
Architecture Construction Engineering, Volunteer Instructor and Mentor
Licenses + Certifications
Suretrak/P3 Certified
US Army Corps of Engineers, Construction Quality Management for Contractors
Associated General Contractors of America (AGC), CM-Lean, CCM
Markets
Services
Categories
Safety Management