Bio
Eric Jackson, CCM, QCM, SMS, CHST
Sr. Construction Manager / Program + Construction Management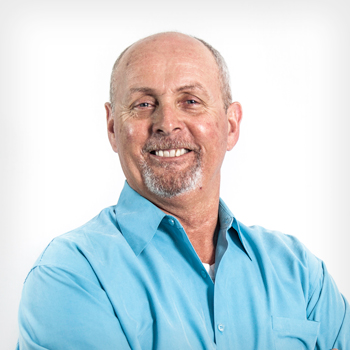 Ben Franklin once said, "The harder I work, the luckier I get." Eric Jackson has taken this motto to heart during his 35 years in the A/E/C industry. He has worked primarily in heavy industrial and commercial construction and renovation, focused on military, education and civic projects. He's an Army Corp of Engineers certified Quality Control Manager and a "B" General Contractor.
At Harris, Eric's projects have included a revolutionary facility in California that heralds the future of water. The Advanced Water Purification Demonstration plant was built in the Padre Dam Municipal Water District as a pilot for a full-scale program. It takes already-treated water and filters it with an advanced purification process that results in pure water.
One of Eric's proudest professional achievements came when he was project lead/superintendent in charge of the P-532 U.S. Marine Corps Armory on Camp Pendleton—a $12.8 million project where everyone on the construction team brought their "A game". The project was hailed as a triumph, and the team was awarded the Construction Management Association of America (CMAA) Project of the Year Award for 2014.
Eric is an active board member for The Association for Community Housing Solutions (TACHS), the only housing developer in San Diego County focusing solely on the development of permanent supportive housing for low-income people with special needs.
Few people know that Eric risked life and limb for four years as a crab fisherman in Alaska's treacherous Bering Sea. He's much safer now catching assignments and client kudos instead of crustaceans.
Contact Details
Eric.Jackson@WeAreHarris.com
619.596.3158
San Diego, CA
Visit Profile

Membership Associations
Association of General Contractors, San Diego
Construction Management Association of America
The Association for Community Housing Solutions
Licenses + Certifications
US Army Corps of Engineers Construction Quality Management
Site Safety and Health Officer
Certificate of Management-Lean Construction
Markets
Services