The City of Huntington Beach Chooses Harris to Improve Streetscapes and Neighborhood Safety
Irvine, CA –
The City of Huntington Beach, California, has selected Harris & Associates to play a pivotal role in the Oak View Streetscape Project. Specifically, the Harris Team will provide civil engineering, streetscape design, and community outreach services for this neighborhood improvement project.
"We're thrilled at the prospect of helping to enhance the quality of life for the families of Oak View. This project directly aligns with our purpose to build equitable, resilient, and sustainable communities" said Senior Project Manager, Elizabeth Reyes, PE, QSD/QSP, PMP.
The City is using $5 million in funding from the Clean CA Local Grant program to add elements such as sidewalk paving, calmer streets with lower vehicle speeds, traffic striping and signage, artistic crosswalk painting, and ADA-compliant upgrades.
Other improvements to the neighborhood will include mitigating stormwater quality runoff. "The proposed design for Oak View will treat stormwater runoff with low maintenance planted bio-swales that will not only improve water quality but will also enhance the aesthetics of the neighborhood" explained Vice President of Engineering Consulting and Principal-in-Charge for this project, Frank Lopez, PE, QSD/QSP.
Unique community branding and distinctive gathering spaces will give the neighborhood a greater sense of identity. More planting areas and an increased tree canopy will soften the environment, enhancing residents' enjoyment of their area.
"Through this project, Harris will make Oak View a more pleasant place to walk, a more beautiful place to live, and a safer place to drive," said Elizabeth Reyes, PE, QSD/QSP, PMP. "Residents will feel pride in and a sense of ownership for their neighborhood."
Renderings developed by Studio One Eleven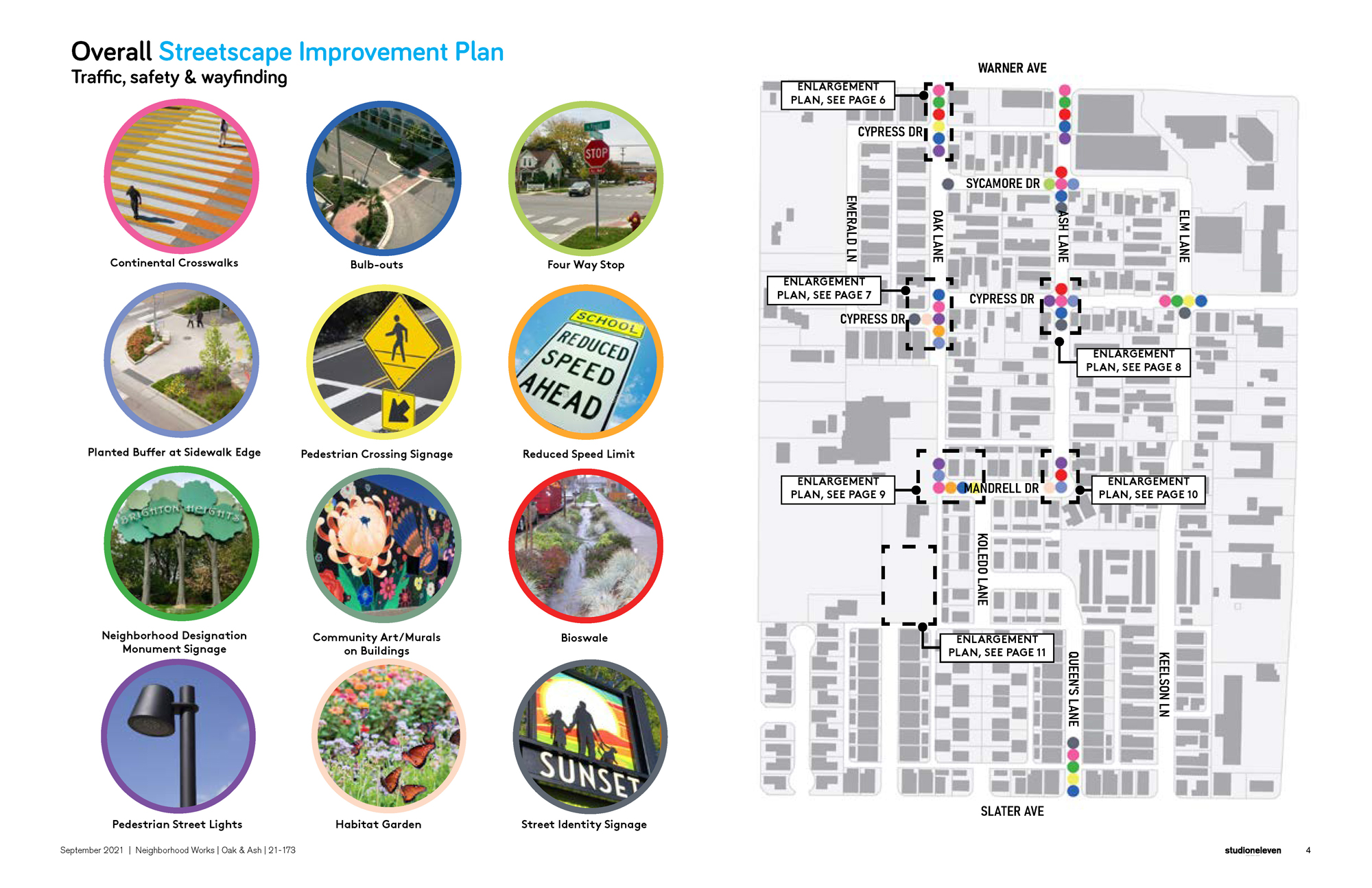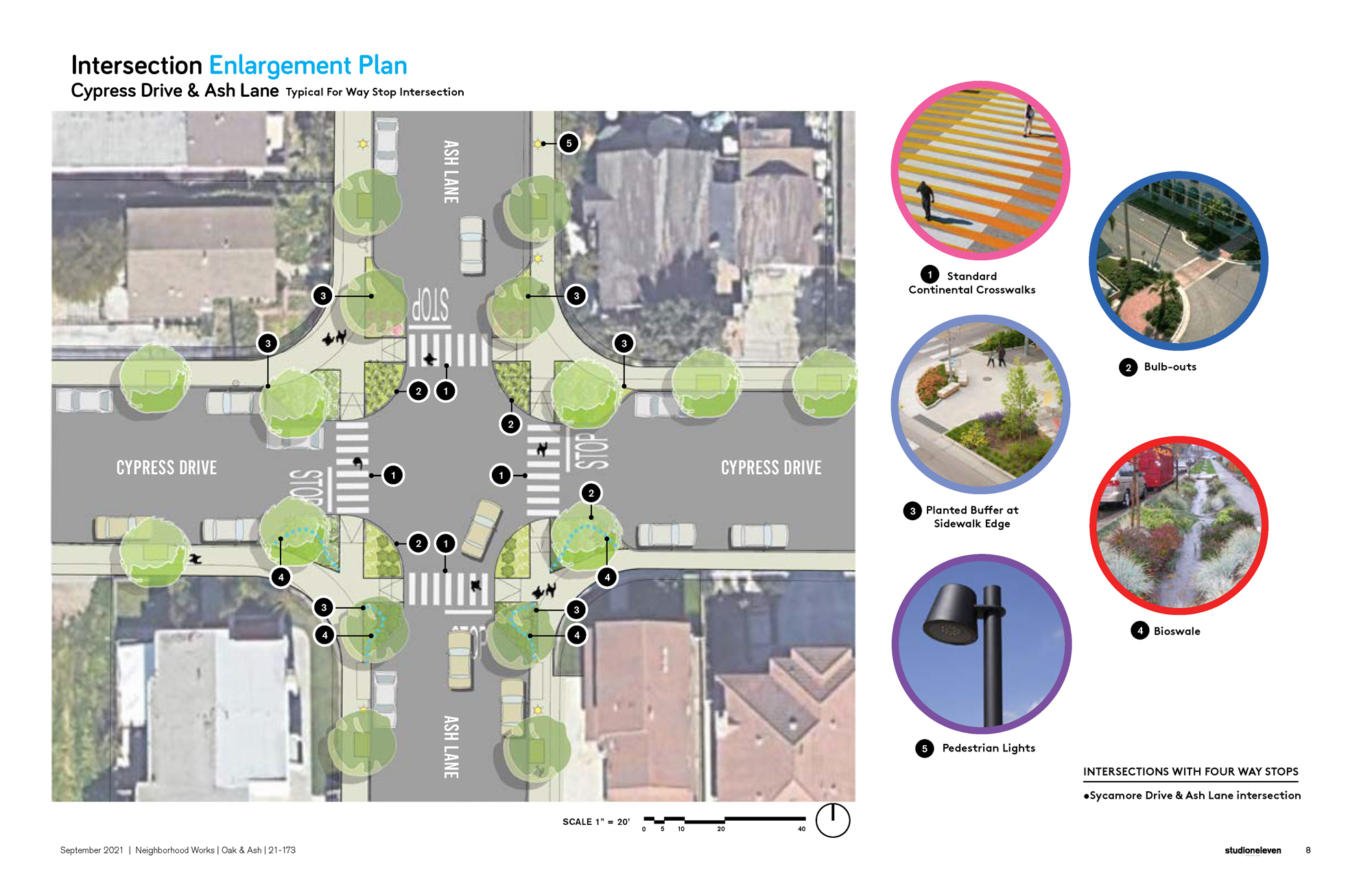 ---
About Harris