Bio
Anna Tan-Gatue, PE
Project Manager / Municipal + District Finance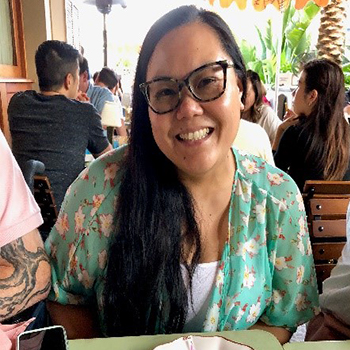 Through her impressive career spanning more than 17 years, most with Harris & Associates, Anna Tan-Gatue has helped numerous clients navigate the intricacies of municipal funding challenges. She is a leading expert in the field of facilities acquisition, having personally conducted construction cost reviews of public improvements valued over $760.5 million throughout California and Nevada. Anna developed and has improved the cost reimbursement review services at Harris. She has led review and interpretation of acquisition agreements, change order reviews, and reimbursement analyses for recommendation of purchase prices for facilities.
As a project manager, Anna has provided municipal finance services to cities, counties, and special districts on a wide variety of project types. Her many proficiencies include compiling district databases, researching and analyzing the different attributes of the district, confirming database accuracy, ballot tabulation, and coordinating with the Count Auditor-Controller's offices for annual levy submittals for inclusion on property tax bills. She has also been responsible for the technical aspects of Public Financing Districts pursuant to the Municipal Improvement Act of 1913, the Landscape and Light Act of 1972, and Mello-Roos Community Facility Districts.
Why Harris?

Harris provides a lot of opportunities to grow, learn, and work with very talented people. Clients work with us because they can depend on our expertise and quality of work. We take care of our clients and their communities.