Bio
Preston Hatch
Chief Financial Officer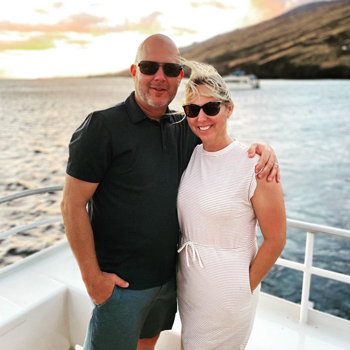 Preston Hatch brings a wealth of experience in leadership and business expertise to Harris. He has a deep understanding of the A/E/C industry and a proven track record of performance in strategic financial management.
As our CFO and a member of our Executive Leadership Team (ELT), Preston oversees our financial operations and spearheads initiatives that continue to propel Harris forward. Delivering strategic insights and an intricate knowledge of the complexities of our industry, he leads our team in developing the framework that shapes our success.
Prior to joining Harris, Preston served as CFO and member of the ELT at Otto Construction, where he oversaw all financial functions and assisted with developing and implementing the Company's strategic plan. He also spent 16 years at our current audit firm, Campbell Taylor Washburn, where he served as an audit partner, CFO, and member of the Board of Directors and Executive Committee.
Through his commitment to maintaining our financial health and proactively positioning us for future opportunities, he plays a key role in our ability to empower the communities we serve. Both professionally and personally, community is a big passion for Preston. As a resident of Sacramento for over 20 years, Preston has grown to love the area and community and is a Sacramento Kings fan. He enjoys spending time with his family and supporting his sons at their football and basketball games.
Why Harris?

I joined Harris to be a part of a company that is employee-owned, has a great culture, and is growing. When I learned about the opportunity at Harris and their Purpose, Vision, and Shared Values, it became clear to me this would be a great place to be. With my industry background, I felt I could contribute to the long-term success of the firm, and I am so excited to get going.