Bio
Michael McCormick, AICP
Division President / Strategic Advisory Services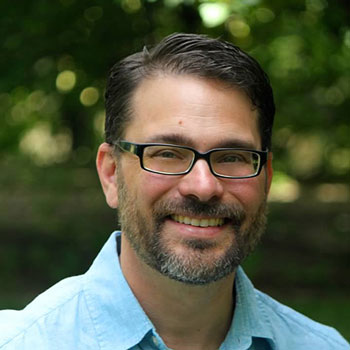 A gifted leader and problem solver with an extensive background in planning and sustainability, Michael McCormick, AICP, leads Harris & Associates' Strategic Advisory Services (SAS) Division.
Michael joined Harris in early 2019 to support the ongoing expansion of firm's advisory service offerings and develop additional capabilities in planning, climate change mitigation and adaptation, and management consulting. As part of Harris' Executive Leadership Team, Michael spearheads corporate sustainability initiatives and helps guide company-wide vision and strategy.
Michael comes from the California Governor's Office of Planning and Research (OPR), where he was the Senior Planning Advisor from 2011-2018, focused on local government land use and climate change efforts. While serving in this role, he completed an intergovernmental detail at the White House Council on Environmental Quality as Deputy Associate Director of Resilience, and as a Policy Advisor to the Assistant Secretary for Conservation and Management at NOAA.
Prior to these efforts, Michael worked with local governments and special districts across the state as a consultant and local government planner. He wrote the first CEQA-compliant climate action plan in California in 2009, and he has authored dozens of climate action plans and greenhouse gas inventories. Michael led the work at the State to standardize local climate action planning in California and has supported global climate initiatives under Governor Brown and the White House's Council on Environmental Quality.
Michael lives in Yolo County with his wife, daughter, mother-in-law, exchange student, and various animals and helps support local work on climate change as the Board President of the Cool Davis Foundation, a non-profit organization that supports sustainability initiatives in the City of Davis and the Sacramento Region.
You will find him most weekends in his backyard with a set of pruners in his hands shaping fruit trees and snacking on garden vegetables. Michael is a fellow of the American Leadership Forum, active in local non-profit and professional organizations, and is a member of the American Institute of Certified Planners. Michael is originally from Florida and has his Master's Degree in Urban Planning from Florida State University.
Why Harris?

Harris' approach to supporting our employee owners, prioritizing community benefits, innovative leadership, and a corporate vision that focuses on long-term sustainable growth, were primary drivers for coming to Harris. I look forward to leveraging the great work Harris does every day to enter new markets and add capacity for doing cutting-edge work through our Strategic Advisory Services.