Bio
Rani Benskin
Office Management Supervisor / Corporate Services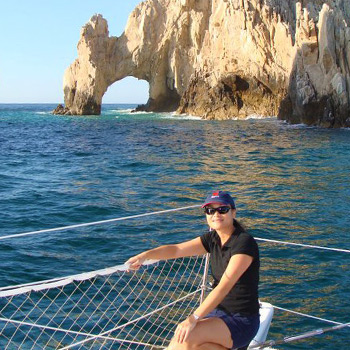 No one runs a tight ship like Rani. She captains offices through the roughest waters (like moving day) and ensures smooth sailing the rest of the time.
Her secret? She draws on over 15 years of experience in everything from contract management to project planning and coordination. With sound judgment and supreme organizational skills, she anticipates staff needs and supports executives, continually improving internal operations until offices run almost flawlessly.
She leads by example, helping to build a friendly Harris community with inspirations such as "be who you are and say what you feel" and "continue forgiving one another freely." Rani also handles top-to-bottom coordination of special events when it's time to celebrate a team success.
Among her many notable accomplishments, Rani oversaw the efficient move of Harris' San Diego office as it transitioned to an open, flexible space. She welcomed the challenge of coordinating a team effort to shift the 25 employees from offices to workstations.
While the cliché suggests that no one notices office administration until there's a problem, it's not the case here: Harris recognized Rani with a pair of awards for her work. She earned one Stellar Talent Achievement Reward (S.T.A.R.) for team excellence and another for individual ongoing excellence.
Outside the office, Rani applies her superb organizational knowhow to planning fun travel itineraries. And her greatest joy remains spending time with her children and grandchildren.
Why Harris?

What I love is that whether you are the CEO or a field employee, you're part of one big family. That's what being 'One Firm' is all about.