Bio
John Anderson, M.A., M. Phil.
Director / Strategic Services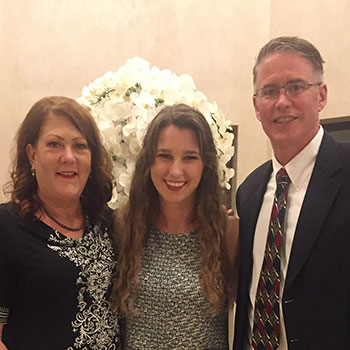 As a member of Canada's 1984 Olympic Water Polo Team, John understands the importance and value of teamwork. Working closely with clients and colleagues, he contributes to project success with expertise in strategic planning, natural resource economics, regulatory affairs, litigation support and several other sustainability specialty areas.
John has honed his leadership skills throughout his 30-plus years of strategic planning experience in challenging public-sector, retail, consulting and manufacturing arenas. For clients ranging from Dow Chemical to the state of California, John consistently helps to control costs and minimize risks while achieving timely results.
From an operational and technical perspective, he has the ability to lead cross-functional groups in many tasks: managing environmental forensics studies, ensuring CEQA/NEPA compliance, assessing risk and conducting research—just to name a few. John is also recognized as a thought leader in his field with contributions to numerous publications and reports.
John's team-oriented, altruistic attitude extends beyond environment planning projects. He gives his time generously as a youth sports coach and through volunteer work in underserved communities.
Why Harris?

In 30 years working in the environmental and AEC industries, Harris is the first entity I have encountered that truly integrates the service areas of project management, public finance and environmental planning.
Contact Details
John.Anderson@WeAreHarris.com
310.918.7791
Los Angeles, CA
Visit Profile

Membership Associations
National Fire Protection Association, Incinerators and Linen Handling and Systems Committee
Western States Petroleum Association Associates - Board of Directors
National Fire Protection Association, Hazardous Materials Committee
Chlorine Chemistry Council, Disinfection Committee
National Environmental Health Association, "Clean Water" Committee
Markets
Services